NOA Labs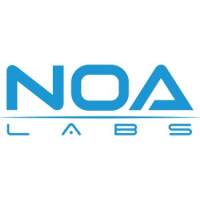 NOA Labs
0712 Bulding C, Huangdu Plaza, 3008 Yitian Road, Futian District
518000
Shenzhen
,
China
Request for information
Similar companies to NOA Labs
Huawei is dedicated to innovating around the needs of our customers, continuous…
NOA Labs Company Bio
General information
NOA Labs is a one-stop solution to bring your product to market. All teams are under one roof which brings a seamless experience when you're working on your project.
Our designers will bring you the most suitable design for your future customers and will optimize your device to the maximum.
With more than 25 in-house engineers, we can help you develop any part of your next product such as electronics, mechanical, firmware, software, app and cloud. You can of course jump in and out of the product lifecycle, there is no obligation to stay for the whole range of services.
With an extensive network of manufacturers mostly around the Pearl River Delta, our Supply Chain Management team can handle any of your prototyping, tooling, manufacturing and logistics needs.
NOA Labs is unique and helps you focus on your business rather than wasting time developing your next product with limited resources.
Company offers
Feasibility & Planning: feasibility analysis, product specifications development, project timeline development, project cost estimation, sourcing and technology assessment, patent search, patent application
Concept & Industrial Design: product concepts generation, industrial design, app user interface and experience, packaging consulting and design, web and cloud design
Hardware & Software Development: electronic engineering, mechanical engineering, firmware engineering, app and cloud development, prototyping and testing
Manufacturing & Supply Chain: bill of material (BOM) optimisation, DFM/DFA and tooling, manufacturing and final assembly, Q&C setup and execution, global distribution solutions
But before as a good starting point, please find attached to this email our MNDA in case you have some concerns about IP protection. Once signed off, I would say that the following things would be good to know;
* requested features of this product including GPS Tracking, GSM, WiFi, LoRa Wireless Connection, Battery Life etc. and a brief architecture if possible
* how many units you are looking for
* if you need packaging design/prototype/production
* which certifications you need (basically which market(s) you want to get into)
* any expected timeline
* anything else that would help us define the scope of work
System Engineering / Requirements Management:
---------------------------------------------
We are supporting many of our clients from idea/concept phase on, including
- brainstorming idea
- researching and analyzing technical feasibility
- patent research
- market research
- selecting key components
- defining PRD + product requirements & specs
- defining ASR, EMV, DVR and PVR
- designing product, app, web, cloud, package, manual & accessory
Mechanical Design:
------------------
Primary 3D CAD Software: Solidworks
Secondary 3D CAD Software (used on request):
- Autodesk Fusion 360
- Creo Elements/Pro (Pro/E)
Primary Simulation Software:
Simulation framework within Solidworks, Fusion 360 or Pro/E for simulating
- Static Stress
- Modal Frequencies
- Structural Buckling
- Nonlinear Static Stress
- Event Simulation
- Thermal
- Thermal Stress
- Shape Optimization
- Computational Fluid Dynamics (CFD) for fluids and gas
Secondary Simulation Software (use don request):
- Matlab + Simulink
- Modelica (MapleSim + Wolfram SystemModeler)
Electronics Design:
-------------------
Primary ECAD Software: Autodesk Eagle PCB
Secondary ECAD Software (used on request): Altium Designer
Including
- ultra low power design
--- for wearable devices running up to 1 months on a 20mAh battery
--- for a retrofit smart hotel kit running up to 9 months on 3 AA batteries
--- for a retrofit actuator for a radiator running up to 3 years on 2 AA batteries
- RF design for
--- onboard PCB antennas
--- SMT antennas
--- antenna connectors for external antennas
-- for
--- Bluetooth, BLE + BLE Mesh
--- Thread/OpenThread
--- WiFi
--- ZigBee
--- Z-Wave
--- EnOcean
--- LoRa
--- Cellular (GSM, 2G, 3G, 4G, NB-IoT, LTE-M)
Software/Firmware Design:
-------------------------
Primary IoT Framework: Based on Microsoft Azure IoT with MQTT or AMQP, device registration, enctryption, authentication, Digital Twin, OTA, user registration, device pairing, device sharing, factory reset, zero-touch provisioning.
Secondary IoT Framework (used on request): Amazon AWS IoT
Primary Frontend Framework: VueJS, Vuetify, NodeJS, Javascript, HTML5, CSS3
Primary App Framework: Flutter (for cross-platfrom App developemtn) or native Android and iOS
Firmware Experience: various 8bit to 64 bit MCUs and SoCs, especially
- Nordic nRF52XX
- Espressif ESP32
- Texas Instruments CC25XX + MSP430
- Microchip PIC & dsPIC
- Atmel ATmega
- STMicroelectronics STM32
- MediaTek MT2523
- u-blox
- Quectel
- Raspbery Pi
- Asus Tinkerboard
- Industrial Mini PC
Design Integration and Certification:
-------------------------------------
Internal NPI and QM team with a lot of experience working together with external, audited test houses like TUV Rheinland and with external manufacturers to perform
-- EVT and DVT tests (temperature, humidity, drop, vibration, twist, bend, impact, ESD, EMI, RF, antenna performance, audio performance, signal integrity, toxicity, skin iritation, IPxx, ROHS and other material certifications including graded for food, children toys or medical, etc.)
-- Certification Tests (especially CE, FCC, UL, ROHS)
Manufacturing:
--------------
Internal SCM, QM and NPI team with a lot of experience sourcing, auditing, selecting and managing external manufacturers for
- Injection Molding
- Casting
- Stamping
- PCB + FPC Manufacturing
- SMT + THD Assembling
- Quality Control (IQC, AOI, XRAY, Inline Inspection with automated test jig)
- Final Assembly
- Package, Manual, Accessories
- Packing
- Warehousing
- Fulfillment
including
- performing DFM, DFA, DFC, DFQ
- opening & optimizing tooling
- defining assembling documentation, processes & fixtures
- defining quality control documentation, processes & fixtures
- defining calibtation documentation, processes & fixtures
- performing & optimizing PVT (Production Validation Test / Pilot Production)
- performing & optimizing MP (Mass Production)
- performing & optimizing Production Ramp Up
- performing & optimizing Production Shutdown
Company is looking forward for
Hardware product development
Product Design
PCBA design and production
Product manufacturing
Industrial design
Mechanical engineering
Electronics engineering
Packaging design and production
0712 Bulding C, Huangdu Plaza, 3008 Yitian Road, Futian District Shenzhen
Opening hours

Phone numbers

Websites

Establishment year

2012

Activity form

Services, Manufacture, Business services

Categories

Keywords
NOA Labs Reviews & Ratings
How do you rate this company?
A similiar page for your business?
Make sure everyone can find you and your offer. Create your dedicated company page on Yellow Pages Network - it's simply and easy!
Employees
Chris Boucher Sales Manager

+8618566751470 chris@noa-labs.com